He conducted his first two reviews here, now it's time for you to check on his personal site and read all of his great content!
The Madman's Mind
Ah, This was a great issue. As you may remember, Bedlam was losing my interest in the second issue, thus putting it on my potential chop list. I am oh so glad I gave it another issue. In this issue our protagonist (who is possibly the villain as well) reveals that he wants to help the police find the REAL killer, as he understands the killers demented mind. Basically, take the TV Show Criminal Minds and replace the profiling team with a single, sick, demented, madman who you can't decide if you should love or be disgusted by. Here is what I thought: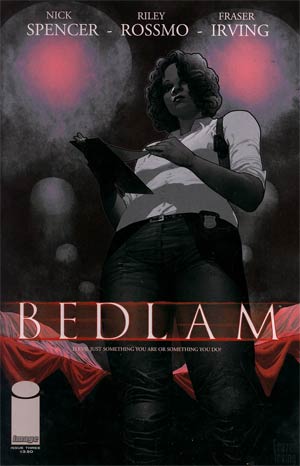 GOOD
-The art that Riley Rossmo does is great. I love the use of the black and white images with red accents. The line work is also really interesting. It's rough and edgy, but that fits the story perfectly.
– Speaking of the story, The…
View original post 163 more words